I'm the first to admit it: I'm a basic bitch who lives for Gold Class. It's not so much the reclining function or the fact I can put my feet up, which is nice and all, but I'm more about ordering a fuckload of food and drink and being waited on hand and foot. I enjoy how obnoxiously over the top the whole experience is. Which is why when Event Cinemas announced they were taking things a step further with their new Boutique Cinema experience, my equally basic bitch best friend tagged me in an article on Facebook and said "omg fried-to-order donuts? we need to try this".
I pulled some strings (thanks, Event Cinemas) and managed to get myself a couple of free tickets to check it out on the weekend. Of course, I took my best mate with me and of course, we got the fried-to-order donuts. But before we get to dessert, I'll tell you a bit about the cinema itself.
Event Boutique is located at the Event Cinemas in George Street, Sydney and you can just book it as normal online. The two Event Boutique cinemas, one called The Library and one called Paparazzi, are inspired by the vibes of the grand State Theatre and the quirky QT Hotel, located just a few blocks away on Market Street. For my Saturday 3pm session of the film Yesterday, we were in The Library.
The space is extremely cool, with individual leather recliners, footstools and personal side tables (no more trying to fit all your food on the one shared table). There's only 32 seats in the whole theatre (and 46 in Paparazzi), so it's all very cosy and intimate. The walls are painted to look like a library and the menus are even in little vintage books. CUTE. I personally loved that the seats just recline as you lie back and you don't need to press that dumb button in the dark and try to figure out what direction it's going to fling you in. My mum always fucks it up and swears loudly in the middle of the movie, which is fun.
Instead of ordering your treats at the bar before you go in like a common pleb, at Boutique a waiter comes to your seat to take your order — a new level of bougie, in my opinion. My mate and I got a cheese plate (which also came in a book, I can't handle the commitment to theme here), two drinks, a burger, a Reuben sandwich, (both with fries) and TWO TYPES of fried-to-order donuts: the plain cinnamon and also jam-filled.
I was surprised by the price of the food, for this new level of Gold Class I was expecting to pay through the nose, but it was all somehow cheaper than normal Gold Class food? The burger was $16, the donuts $10 – pretty reasonable imo, especially because it tasted very gourmet and delicious. Plus the actual Event Boutique ticket was the same price as a standard Gold Class ticket.
We settled in and reclined our very comfy seats ready to enjoy the whole Boutique cinema experience, and I have to say I really did enjoy it, except that the movie kind of sucked. While this isn't a movie review, I do think that Yesterday had most of its jokes in the trailer and I didn't find the protagonist very likeable. But luckily I had fried-to-order donuts — which were like those mini hot ones you get from Donut King but 10 times better — to help me through the pain.
My verdict: even though thanks to the kind people at Event Cinemas my entire Event Boutique experience was free, I'd legit pay to do it again, which is high praise from this Gold Class connoisseur.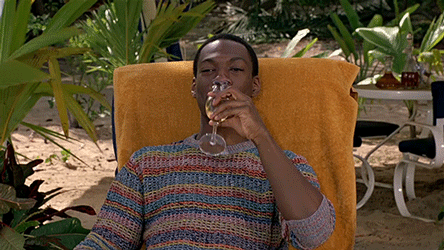 Image: Event Cinemas