If you've ever waited in line outside a venue for a gig, like the madly dedicated fan that you are, you'll know that you need to be stocked up on the essentials: water, food, sunscreen, someone to hold your place while you scurry off for a piss.
Everything you need to outlast everyone and be the sole survivor of that god damned line. If you're going to do battle with the elements to be front and centre for the upcoming Eminem tour, leave room for one very special delivery of Mom's famous spaghetti.
[jwplayer vWVjZGsz]
Deliveroo is launching a special run of the noodly deliveries, specifically for Eminem fans waiting in line before the rapper's big shows in Sydney, Melbourne and Perth. Hand-delivered by the two-wheeled fleet to your spot in the line, the dishes will set you back a simple $8, and to sweeten the deal you'll cop a free dessert of M&Ms as well. Because you've gotta get something into you that'll keep your blood sugars hyped up enough for the show.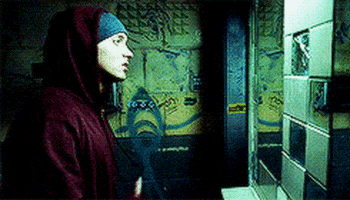 If you're waiting for the gates to open and you want to carb-load before the big show, you can cop yourself a feed in the Deliveroo app from The Italian Bowl at Sydney's ANZ Stadium on Friday, February 22, Sauced Pasta Bar at Melbourne's MCG on Sunday, February 24, and Sinatra's Pizza Cafe at Perth's Optus Stadium on Wednesday, February 27. So you can leave your little sandwiches and snacks at home this time, cos you can get a real feed before the show without losing your spot in the line.
Honestly, more public events should accommodate a healthy bowl of spaghetti, in my opinion. Let me slurp the noodles at a stadium-sized rap show. I know my rights.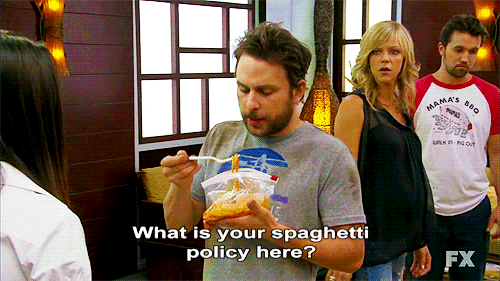 Just make sure it all stays in your guts, you really don't want to end up hurling in the bathroom while Eminem's onstage. Nobody wants to see mom's spaghetti twice in one night.