PEDESTRIAN.TV has teamed up with El Camino Cantina to bring you Melbourne kiddies some Tex-Mex goodness.
Greeting fellow Melbournites. Are you currently super depresso over this weather? Have you been bitten by the Winter woes?
Well same, but it's time to swap that frozen frown for a frozen giant margi because El Camino Cantina are opening in Fitzroy this month (222 Brunswick St, to be precise). Can I get an ¡Arriba, arriba!
El Camino Cantina Legendary Tex-Mex opens Northside on June 14, subsequently securing your plans for Friday pres.
If you book for their opening weekend, you and your mates get a free shot and sombrero on arrival, which is inevitably a huge mood. There are also giant margaritas, and $7.50 ritas, beers, wines and tequilas.
Alexa, how do I say "huge mood" in Spanish? Google Translate tells me it's "gran humor", but when I translate it back to English it says "great humour". I've failed you all. I'm ashamed.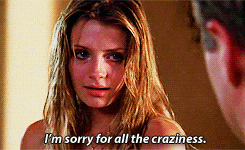 Anyway, back to the positive juju… Aside from the opening weekend, they'll have some mouth-watering daily specials:
Free chips, salsa and sombreros every day
$2 Taco Tuesdays
10cent Wing Wednesdays
1/2 price fajita Thursdays
Happy hour 4-6pm weekdays
$15 beer and burrito weekday lunch special
$19 weekend brunch
I was super devastated that all of my friends are travelling around Europe and South America, but now I feel warmed by the prospect of this mini Tex-Mex oasis.
Just a fun little side fact: Tex-Mex dishes differs from Mexican offerings based on the ingredients used. For example, Tex-Mex uses that delish yellow cheese, where as Mexican food uses white. The more you know, hey? Flex that subtle knowledge at your next family gathering.
Anyway, head on over to El Camino Cantina now to book a table and secure those lush shots and other fun goodies. Y'all better be faster than Speedy Gonzales and book before I volunteer as tribute to consume all this cheesy goodness.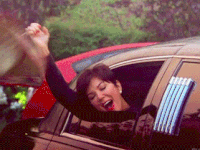 De nada.
Image: Instagram / @elcaminocantina