PEDESTRIAN.TV has partnered with UNiDAYS to get you prepped for adulthood. Become a free member to get student discounts on pretty much anything.
One of the annoying things about adulthood is that you never quite feel like an adult. I just sorta knew I was an adult when I realised that if I went missing, the newspapers would refer to me as a "man" even though I'd honestly still prefer to chop off a limb than navigate a fucking ironing board.
However, becoming an adult is unavoidable and we need to lean into it rather than remain in denial until we're middle-aged with three successful divorces under our belt. It's not ideal but it's the shitty hand we've been dealt.
If you're still studying at uni, the stakes are even higher. Not only are you expected to act all mature but then you're also expected to finish 17 assignments in a week while also earning enough to stay alive – it's kinda like The Hunger Games but instead of a fight to the death it's a fight to earn a degree without spontaneously combusting.
Not to fret though, I've found a loophole – cooking. People who can cook are certified adults, even if the rest of their life is one big hot fucking mess. So here are a few piss-easy, adult-as-hell recipes that you can make on a student budget to get that adult seal of approval.
Spicy Rice Paper Rolls
190g drained canned tuna
8 x rice paper rolls
Shredded lettuce
2 x julienned carrots
Chopped spring onions
Chopped chilli
A squirt of Japanese mayo
1tsp x sesame seeds
A squirt of sriracha sauce
Dipping sauce suggestion:
Vietnamese (storebought, who are we kidding?)
Alright mates, if I can do this then you can do this.
Empty the tuna brine down the drain along with your hopes and dreams. Mix the tuna, mayonnaise, sriracha and sesame seeds together. Dip your rice paper rolls in warm water, pat dry and set aside. They'll get soft pretty damn quickly so you'll need to hustle. Put the tuna concoction towards the edge of the rice paper roll, followed by the lettuce, carrots, spring onions and chilli. Fold the two ends towards one another and then roll that shit like a sausage. If you're confused, follow the diagram below:
Pour the ready-made sauce into a lil' container to take to work/class/a 48-hour rave and bam – you're sorted.
Pro tip: when you're packing your rice paper rolls, wrap each one in a slightly damp paper towel to prevent sticking.
Bonus pro tip: if you need a quiet place to cry because you're overwhelmed by assignments, go to a lecture – any lecture – at 8am. The lecturer's usually pretty nice and pretends you're not there.
The Classic Omelette
4 x eggs
A splash of milk
1 x cup of cheese (whatever cheese floats ya boat)
A few chopped spring onions
1 x cup of spinach
Salt n Pepa (playing in the background for inspo)
Salt & pepper (for seasoning)
2 x teaspoons of olive oil
The best part about omelettes is that if they do happen to go tits up, you can turn 'em into scrambled eggs and no one's the wiser.
Simply beat the eggs and milk until you start bitching about your sore arm, pour the mixture into a heated pan that's oiled up and let it cook for a bit until the bottom's looking brown-ish. Then you chuck literally every other ingredient on top and, with surgeon's hands, fold the omelette in half. If you don't like uncooked eggs in the middle, pop a large plate over the top so it cooks all the way through.
Pro tip: If you're trying to look adult, probs save this one for a breakfast situation. Omelettes for dinner just sounds like the most depressing dinner party since that woman cooked her husband.
Fried rice
1 x pouch of microwavable rice (for convenience)
2 x teaspoons of olive oil
2 x cups of frozen veggies
Diced onions (the more the better)
1 x tablespoon of soy sauce
Bacon (less is not more)
1 x cup of chicken (sliced, diced, shredded, it all works)
1 x tablespoon of chilli sauce
If you consider yourself a 'foodie', feel free to make your own rice and source organic veggies etc. Just don't judge me for taking shortcuts, I'm not judging you (pompous prick).
Cook the onion and bacon in the oil until brown, plonk the frozen veggies in and shortly after throw that rice and chicken in too until it resembles fried rice. Pour an excessive amount of soy sauce in because you're bound to do that anyway and you've got an easy-peasy fried rice that'll last for a while (if it starts to smell you've gone too far).
Pro tip: grab mushies, capsicum or anything that's about to go off in your fridge and add it to mix too. It can rarely taste bad.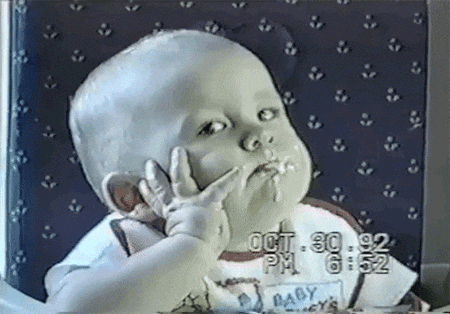 So there you have it, you're both an adult and the laziest cook in the world – welcome to uni life.
Pro tip: If you are in uni, make sure you've got a UNiDAYS membership so you can cop a bunch of student discounts across the board, then you can afford to buy shit that makes you seem like an adult without feeling like one – a nice cheese board, perhaps?
Meanwhile, if you want a bunch of Apple products, UNiDAYS are running a comp and you could legit score a Macbook Pro and an iPhone 8 to go towards your "studies" aka Pornhub. I know your type.
Head here and go for gold.
Image: Instagram / @ansel