Today is National Garlic Day, folks.
It's that one day of the year where rancid, late-night garlicky-kebab-infused breath is not only excused, but encouraged.
To celebrate, pizza purveyors Domino's are giving one lucky bread enthusiast a year's supply of garlic bread.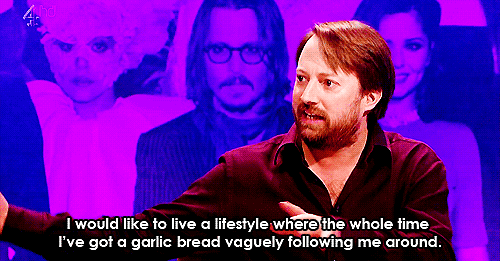 Yes, a whole year's worth. 52 weeks of the stuff. In mathematical terms, that's a metric fuckton of the good stuff.
To win, all you gotta do is comment on Domino's Facebook post how many garlic breads (including cheesy) you think will be sold across Domino's stores in 'Straya this National Garlic Day:
Whomstever guesses the closest number will win a free garlic bread every week for an entire year.
Want a clue?
Domino's CEO Nick Knight said garlic bread was one of the most popular items on its menu and each day the company sold… a lot, with one in three orders including a piping hot loaf of garlicky goodness.
"We know from the Great Garlic Bread Drought of 2017 just how passionate garlic bread fans truly are," Mr Knight said.
"Now the most passionate (and those with the best deductive and maths skills) can satisfy their hunger."
Godspeed, garlic fiends.