In what may just be a massive 'fuck you' to everyone who complains about hot cross buns being on shelves microseconds after the tinsel of Christmas is taken down, Coles has declared that it won't just be putting out the spiced dough treats early, they're going to be a permanent fixture.
I don't even care what everyone thinks about this, I'm so stoked that I can have a toasted, butter-heavy HCB at literally any time of year now. Fucken YES.
The supermarket giant will be trialing packs of traditional fruit hot cross buns in the bakery section all year round for those of us who are susceptible to craving a delicious, warm, fruity, sticky, spiced Easter treat as soon as it hits June.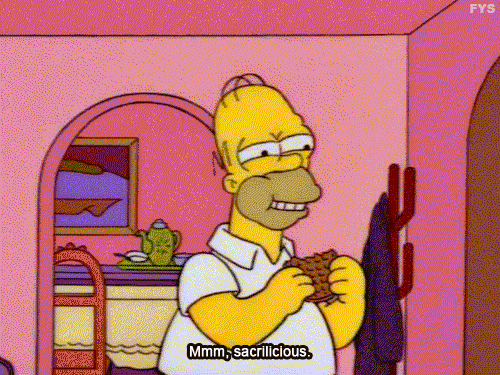 This news is going to bring so much annoyance to my lovely workmate David, who penned an opinion piece earlier this year about why hot cross buns suck (he's wrong, of course) so I simply cannot wait to sit opposite him, munching away on a freshly-toasted HCB whenever the hell I like it.
No longer do I have to wait for the new calendar year, when we've returned to the office after a week off for Christmas to smugly indulge myself in front of his grimacing face – I can do it any god damned time I please. And I plan on it. Sucked in, David.
If you too wish to eat the blasphemous, forbidden bun at any point of the year outside of the allocated Easter time, nip down to your local Coles and grab a four-pack of the suckers for a tidy $3.
You deserve it, and all the naysayers deserve it too.
Image: Supplied