PEDESTRIAN.TV has teamed up some Violet Crumble to give you some scrumptious, bite-sized content.
The year was 2010. Ke$ha's "Tik Tok" was the longest-running no. 1 single of the year,  Snooki and JWoww wrote an anonymous letter to Sammie on Jersey Shore, and Kanye West created a Twitter account.
2010 also saw the departure of Violet Crumble bags on our shelves, subsequently shattering hearts across the nation. We never fully recovered…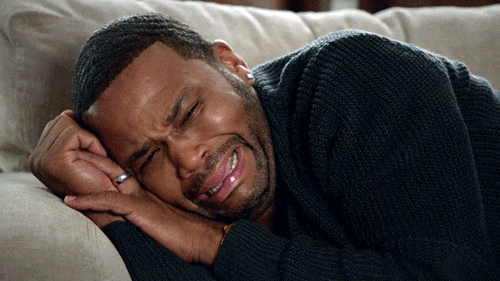 …Until now. *SCREAMS*
Those cute Violet Crumble bags, filled with bite-sized pieces of joy, are back in stock for the first time in 9 years.
A fun fact for you all – because I know you all love some fun facts – Violet Crumble returned to Australian ownership last year. Given that it's our country's oldest choccy bar (can you believe?), this is blessed news.
Australia has a lot of be proud of – WiFi (yes, WiFi was invented on this great land), Cathy Freeman's olympic jumpsuit and Guy Sebastian's '03 flavour saver, just to name a few iconic staples in Australian culture – but Violet Crumble is up there for sure, so we're happy to see those cute lil' bags grace us with their presence once more.
Phil Sims, CEO of Robert Menz, one the biggest Oz-owned confectionery businesses, is a happy chap as well:
"There's been huge consumer demand for the return of the Violet Crumble bag since it was withdrawn nearly a decade ago, so we're thrilled to be able to bring this format back." 
So are we, Phily, so are we.
The Violet Crumble bag is available in Coles and selected independent supermarkets, meaning we're now reconnected with our childhoods and our faith in humanity can finally be restored. So go on, treat yourself to a lil' bite… or two…
Or three…
Image: Lion King