Big Mac Kings, Queens, and amateur-burger-eaters, the time has come – Macca's are about to unleash 100,000 limited edition bottles of Big Mac Special Sauce for your hearty consumption. Slap it on your breakfast, douse yourself in it – the choice is yours.
Why the fantastic news? Well, the trusty ol' Big Mac is turning 50 this year which means a whole lot of celebrations all year long. Just last week, Macca's announced they were holding a charity auction for their nonprofit Ronald McDonald House Charities. The organisation helps sick children and their families through some of the toughest moments of their young lives.
Still up for grabs is a fabulous Big Mac themed mini-fridge and three bottles of Macca's Special Sauce. Bidders on eBay currently have the lot up for $4,000. You can chuck it a suss HERE. The auction will officially end on Wednesday 10:00AM.
But look, if you don't have an easy 4K in your pocket then don't stress.
Kicking off nationwide from 10:30AM Wednesday, the bottles will be available at all McDonald's stores until they run out.
When you think about it – 100,000 bottles for all of Aus isn't that much especially if you double up so make sure to get in quick.
The lil' bottles of goodness are yours for 12 bucks each.
You can learn more about the Ronald McDonald House Charities HERE.
Happy eating.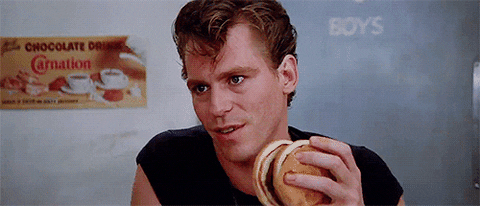 P.S If you need some inspiration:
Don Gorske ate his 30,000 Big Mac last month after treating himself to a burger a day for almost 46 glorious years.
You are loved Don, you are loved.