A staple in everyone's childhood was that one night of the week when your parents would just be like "ah fuck it" and pile everyone in the car to head down to the local bowls/golf club or pub for dinner. And that meant the best dinner of the week: counter meals.
[jwplayer brAxGV3K]
There's nothing like it; a balmy evening where you're sitting in a club's bistro, scrounging up enough money to go play on the chocolate machine or begging Mum to buy you another fire engine, lemon-lime & bitters, or coke and raspberry (if you're anything like my brother), while waiting for the table's buzzer to go off like a frog in a sock.
You weren't allowed in the pokies or onto the tiled section near the bar, and one of the old barflies might have given you some of their change from their eighth shandy of the night. Maybe there would be an old, beat-up cubby house in the beer garden if you were lucky.
But the best part was the food. Oh boy, there's nothing that competes with the pure, simplistic comfort of a really bloody good counter meal from the local. We cast our minds back and dredged up our faves for you all to drool over.
Steak Sandwich
A tried and true staple of counter meals, here. Is a pub really a pub without a steak sandwich? I refuse to believe a publican is allowed to get licensed without having a steak sanga on the bistro's menu.
One of the things burnt into my memory around the humble, under-appreciated steak sandwich is that my dad's best friend refuses to eat anything else if he went out for a meal. It's a no fuss, no fuckin' around dish.
Chicken Parmigiana
The parma (don't argue) is probably the most quintessential modern Aussie pub grub out there. Sure there are various takes on the classic schnit, red sauce, ham, melty cheese combo like a Mexican Parm or a Hawaiian Parm, but the classic is the Italian chicken parm.
The classic fave and my go-to panic-order meal at the pub is actually a twist on the Italian original – the Eggplant Parmigiana. And honestly, if you can do an eggplant parma right then you've got my vote (and my money).
Mixed Grill
Ah yes, the dish to have when you can't decide on what you want. Is it an intentional counter meals inclusion or the kitchen being thrifty when they get a bit of extra meat that *just* can't make up a full meal? Who's to say.
The classic mixed grill has all the trimmings that you'd expect off the BBQ at the pub: t-bone steak, bangers, lamb chops, bacon, fried egg, and maybe some roast tomato and cooked mushrooms if you're feeling like filling your veggie quota.
Look, it's essentially a reason to have a big breakfast at any time of day, and that in itself is good to me.
Bangers & Mash
You've got sausages, you've got mashed potato, you've got peas, and you've got it all smothered in gravy – maybe even an onion gravy. Is there anything that's bad here? No. Great meal. Can't fault it.
Surf n' Turf
Surely created by a Dad who scored a good deal at both the butcher and the fishmonger, this dish always seemed like the adult option on the menu at the bistro. A real Dad-level meal, when he can't decide if he wants a thick-cut steak or the seafood basket.
From my memories, the classic surf n' turf that went down at the Ulladulla Bowling Club (where many Friday Night Family Dinners were had) included a rump steak with grilled prawns on top, usually with some kind of slightly creamy garlic sauce. Side salad. Chips.
I never ordered it because I always thought it was a Big Adult Meal™ and I was a very small child. Not for kids, stick with the spaghetti.
Lamb Cutlets
There's not much better, or reminiscent of the early 00s than crumbed lamb cutlets with a side salad, or mash and veg if it's winter.
The only thing that I reckon is better than this if you're looking for the rich flavour of lamb is slow-cooked lamb shanks, which usually comes on mash and is paired with some roasted dutch carrots, which we all know are just tiny carrots with their tops still on.
Beef Stroganoff
Some might think it's chaotic to order a pasta dish at the pub, but to that, I say: Nah, do it. Try a big beefy, mushroomy stroganoff with thick pappardelle and come back to me.
Nothing better than sitting back in one of those cheap cushioned bistro dining room chairs, and slipping into a food coma as they read the meat tray raffle numbers over the PA system.
Fish & Chips
A humble champion amongst the chatter and noise, the fish & chips is incredible when done well and utterly disappointing when it's not. There is simply no room for errors when it comes to beer-battered and fried fish alongside a serve of chips, a lemon wedge, and some fresh tartare.
Fish needs to be moist, batter crispy. The same thing applies to the chippies, fluffy on the inside with a noted crunch. Miss me with anything less than that, thank you very much.
Roast Of The Day
Usually reserved for Sundays, the holiest of bistro counter meal days, the roast is a damn treat when you hit the jackpot. Cooked and served right, you can end up with a lump of delish roast meat (or veg roast), roasted veggies, with a boat of gravy. Maybe a Yorkshire pudding if you find the right place at the right time.
The only thing with the roast of the day is you have to time it right – get in when there's no rush, but also before it runs out. Which it absolutely will.
Crumbed Steak
Surely there is no dish more quintessentially 80s/90s than the classic crumbed steak. Who even know how or why these existed, but they did, and it's a fucken travesty that they've seemingly fallen off menus for their fowl counterparts, the chicken schnitty.
A steak that's been breaded and fried? Why the fuck not.
Spaghetti Bolognese
Usually for fussy children, and god-damned delicious. A dark horse on the menu of counter meals, potentially because it's one of those things that you look at and think "Nah, I could just make that at home."
Seafood Basket
A choice that can really be a mixed bag, depending on what kind of venue you're in. You might end up with crumbed calamari, battered fish, some prawn cocktails, and maybe some oysters Kilpatrick, or you might end up with half a fish shop on your plate with a bunch of sauces including variations of horseradish.
A win either way in my books as long as there's no bloody seafood extender.
Pot Pie
Pot pies are touch and go for me when it comes to counter meals, it really depends what's inside the pie and what I feel like eating that day. You might end up with chunky beef and red wine, or a chicken and veg. Both reasonable. But maybe it's a fish pie, which I can very rarely get on board with.
Regardless, a rookie error with the pot pie is accidentally touching the little ramekin that pot pies are sometimes baked in. Don't do that. No thanks.
Salt & Pepper Squid
YUM. Yum. A good light option and seemingly the rite of passage of counter meals when you've first upgraded from the kids' menu. Get a place who knows how to cook squid so you don't end up with battered and fried rubber tyre on your plate, and you're bloody laughing.
The Buffet
The absolute holy grail of a bistro. The moment I step into the local RSL and notice those sacred bain-marie stations, my heart sings. You truly get the best of all the worlds here, which is great for those who struggle to decide on what they want to order (read: me). Just don't, and I must stress this, lose your plate. It's game over as soon as you lose your plate.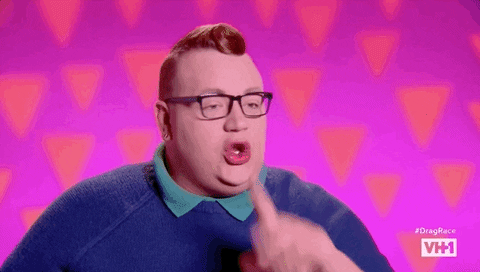 How do you round it out? Frog in a Pond. Frog in a fuckin' Pond.
https://www.instagram.com/p/B0yJh3thMax/