In possibly one of the most unaustralian things I've read in ages, taxes have risen on precious bevingtons, the mighty Froth Whitlam, the humble golden sip, our beloved big brewed beer this week, making your pub-pulled pint or take-home brown-bagger a touch harder on the back pocket.
I'd take this all the way to the Prime Minister, but that probably wouldn't help whatsoever.
As per the SMH, prices on beer hiked up on Monday, slapping an extra 20c per litre on the froth you'd cop at the pub, and 30c per litre on stubbies, tinnies, and longies/tallies.
Although it's part of a twice-yearly indexation (price added to adjust to maintain it's real value), the bump-up has not impressed brewers, who have apparently begun a campaign to ~gently push~ the government to wind back the rising taxes on the good brew.
It's reported that Aussies pay the most amount of GST on beer out of all the developed countries that love to knock the top off a cold one. Although we all know we pay through the nose for a cheeky drink, it's actually been figured out by researchers from the University of Adelaide that we pay around $2.20 of GST, while other countries only pay up to around 70c.
Sure, the difference between here and the US is that we don't have to tip at the bar for a pint, but god damn it's a bit steep.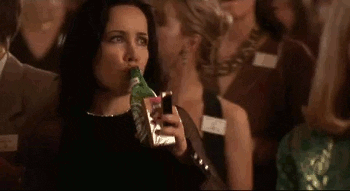 Brett Heffernan from the Brewers Association told the SMH that although PM Scott Morrison promised the idea of cheaper piss in last year's budget, the reality was that brewers publicly said they'd invest in their businesses instead, still meaning that us who sting for the suds have to pay the same amount at the grog shop.
Instead, he suggests that the government increases the excise-free threshold on beer, sliding prices $1.60 on slabs and 17c off a schooey.
So sorry to bring you this news on what is already an exhaustingly long week, mates. Maybe just get the one mate who brings home the bacon to shout first round this Friday arvo.
Image: The Simpsons / FOX8