Let's be real, Adelaide gets more than a little overlooked as a culinary destination. Poor Adelaide. It's always 'Melbourne this' and 'Sydney that'. We get it, Chin Chin is delicious. But let's give the South Aussies a little love already. 
Because they're actually cooking up some serious taste. Given their CBD is so close to both the ocean and wine regions, Adelaide's restaurants are packed with first-class local produce and it's about time you wrapped your gob around some.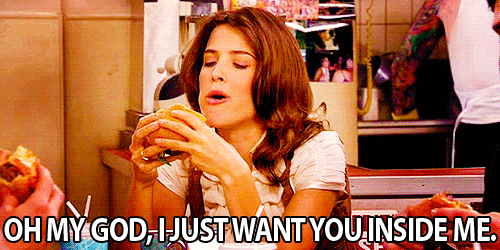 Without further ado, because no one likes a dish tease, let me introduce some of Adelaide's best chow spots for both vegan and carnivores alike. Because South Australia doesn't discriminate. 
Africola
View this post on Instagram
North African cuisine in Adelaide? You won't be disappointed. Africola is fancy looking and fancy tasting, bringing the best of Africa and the Mediterranean to your plate in a vibey shebeen.
Expect spiced lamb sausages, charred peri-peri chicken and minimal intervention wines. This place is cool, comfortable and bloody delish. 
Vego's
View this post on Instagram
Formerly known as Vego and Loven It, Vego's is a hot damn vegan INSTITUTION. It's been around for like 30 years, making it a culinary staple for all the plant-based eaters of the East End.
Must-eats include their famous burger and an array of excellent, very good, very delicious cheesecakes.  
Two-bit Villains
View this post on Instagram
Do you have dietary needs? Two-Bit Villains has got your back and your gluten intolerance.
These guys have been serving up first-class Americana veggie dishes since 2011 and honestly, I'm here for it. Imagine 'beef' and 'chicken' burgers, all the tacos and handcrafted sodas. The restaurant itself can be found in Adelaide Arcade's historic Grand Ballroom with a balcony overlooking Rundle Mall. So there's that too. 
Veggie Vie
View this post on Instagram
Manu Perez and Monica Watts are behind this well-loved plant-based veggie cafe. If you're looking for a  nourishing salad bowl or green smoothie, then Veggie Vie should be your go-to.
Whether you're a sometimes vego or a loud and proud vegan, you'll find something on the menu to suit your lifestyle. Promise.
Fino Vino
Ooh la la, this is all class, mates. This is not your end-of-night kebab shop, Fino Vino is a quality establishment.
The 70-seat wine bar and restaurant is driven by a love of local produce, meaning it tells a pretty damn delicious South Australian story. It's got a 100-strong wine list and former Brae chef heading up the kitchen so expect big, delectable things.
Golden Boy
View this post on Instagram
Well, hello there Golden Boy, nice to eat you.
This Thai restaurant is energetic, super tasty and brings the best of Thailand and Australia's beers together. What more could we ask for? Oh, how about some fried barramundi, son-in-law eggs with tamarind chilli and banana fritters with coconut ice cream?
Boom, happy eating.
Allegra Dining Room
View this post on Instagram
Introducing Allegra, a super intimate 28-seat vegan dining room. Has that tickled your fancy? It should. Allegra features a 10-dish set menu that combos both traditional and innovative chef stylings.
They cook to season, source their produce ethically and are creating some of the tastiest plant-based meals getting around South Australia.
Parwana
View this post on Instagram
Eating at Parwana is like being welcomed into your Afghan nanna's house. It's cosy and welcoming and smells ridiculously delicious.
It's also super authentic. So if you're looking for traditional Kabuli Palaw (rice pilaf with raisins) or indecently tasty Gosht (deconstructed chicken/lamb kebabs) then get to Parwana, stat.
So what are you waiting for? Get to South Australia and eat your way through Adelaide already. If you head to our Adelaide Guarantee hub, you'll be able to suss even more food, plus drinks and cultural experiences around the city for max good vibes.
Once you've sussed out a package that looks like your kinda good time, a savvy travel agent will handle all of the nitty-gritty details for you. The best part? If government restrictions cancel your travel plans, then you'll get your money back. Call it the Adelaide Guarantee.