I'm not a fan of diet culture. It's a harmful, slippery slope that affects people of all shapes and sizes and I'm sick of it. Healthy fats are good. Carbs are essential. Fruit is delicious. Food guilt can get out of town already.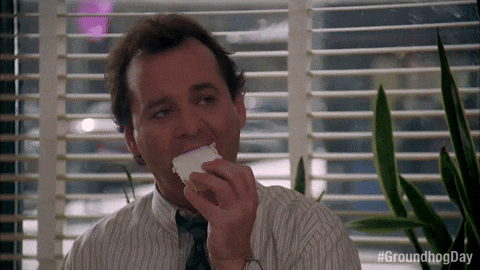 Instead, I am a BIG FAN of recognising your body for the gorgeous miracle it is and feeding it nourishing, delicious goodness. I'm not a puritan about it – I'm still a hot chip mess and will voluntarily drink my body weight in wine. But at the same time, veggies make my body feel less close to death. So I like to eat them every day. 
Same goes for dessert. I like dessert, dessert makes my brain happy. But I also don't wanna send my body into a sugar coma. So what's a sweet tooth to do? Make these: 
Avo supermousse
Choccy mousse, but make it avo. This is one of the easiest home desserts to whip up on the fly. All you need is a couple of avos, a sprinkle of cocoa and voila! You've got super moussey mousse. Sweeten with a spoonful of honey or chuck a bunch of tropical fruits on top and it's a masterpiece. It's also high in healthy fats, fibre and potassium. It's basically medicine.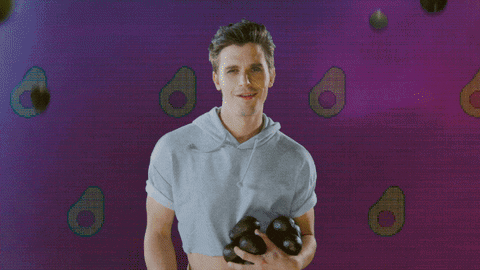 Choc banana pops
We all need to stop feeling ice cream guilt. Ice cream is a joy, especially on a scorcher of a day. And nowadays our ice cream options are endless – and insanely wholesome. Take the Proud & Punch banana smoothie pops, for example. This pop is not only straight-up deliciousness, but it's gluten-free and vegan.
It's made with almond milk, cocoa and Queensland bananas – stunning Aussie ingredients, right!? It's a creamy, no-guilt delight.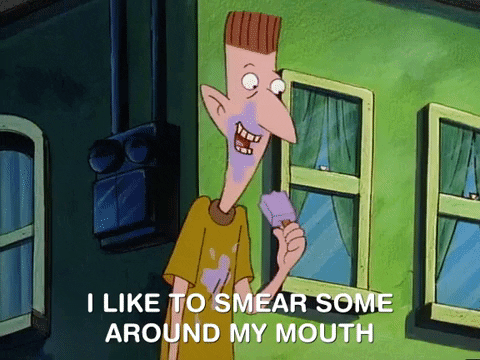 Strawberry and crepes
The beauty of crepes is that you can control the sugar content because you're the one making them. You're the chef! Just show some willpower, gang.
Personally, I'm pro using coconut milk and coconut flour to keep things exciting and then I stuff my crepes with ricotta. Follow that up with some stewed strawberries on top and eurgh, it's blasphemously good. Am I French yet?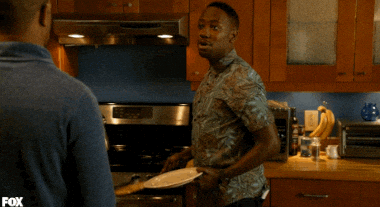 Granita, baby
Imagine a servo slushie, but make it classy. That's what granita is – a slushie for grownups. I love me some granita because the flavour options are endless. Juicy watermelon granita? You got it. Zesty lemon granita? Consider it done.
To make granita you just blitz your fruit in a blender with water, pass through a sieve to extract the liquid and then freeze it for a few hours. You then scrape it every now and then until it forms those fluffy, ice crystals. Top it off with a good dollop of cream and dessert is sorted.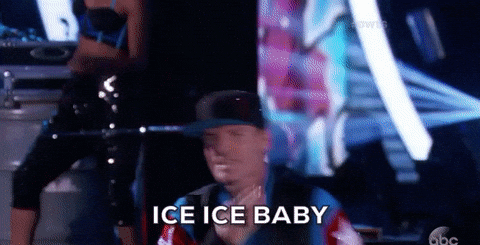 Mango chia pud + popsicle
Chia pudding did the rounds as a breakfast food for a hot second there but honestly, this is a dessert in my books. Firstly, mango is the king of all fruit. Secondly, chia is a superfood. Thirdly, add in one of these Proud & Punch 'Coconuts for Mango' pops and you've got yourself a tasty as hell sweet treat.
The mango and coconut popsicle really elevates the pudding from your standard sloppy mess into an artwork, a thing of beauty. A dreamy and creamy bowl of yum. 
It's also really handy for people with dietaries, just swap your regular milk for almond or coconut and you've got a low-sugar, vegan-friendly dessert. Heck yes. 
Whatcha waiting for? Go forth and indulge, mates.