If you wanna do happy hour on the water, or you're just stinging for a bev on your ferry trip home between Manly and Circular Quay, you can now suck the top off a cold one while you jettison across the harbour and careen past the Sydney Harbour Bridge and the Opera House (and that patch of nearly-open ocean past Middle Head) thanks to the team at 4 Pines Brewery.
The brew team (and producers of my favourite ginger beer) have taken over the boats and set up the Ferry Bar across the Narabeen, Collaroy, Queenscliff, and Freshwater ferries (the slower ones), which will serve snacks and drinks seven days a week – and open up the bar with their range of tinnies from 4pm-8pm.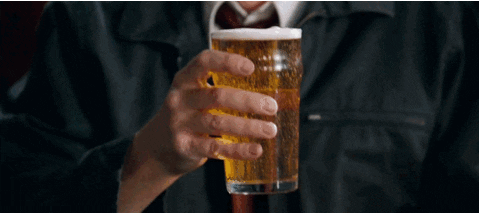 The food options look bloody delish, too. The 'Le Pig' toastie features leg ham, gruyere, cheddar and dijon mustard on sourdough bread, while the 'El Salvador' wrap is packed with smoked chorizo, spiced beans, tomato chutney and spinach. They've also got a big range of snack onboard, like brownies, muffins, smoothies, and frittatas – in case you forgot to have breakfast before you jumped aboard.
So next time you find yourself as first mate on the Many ferry, grab yourself a cold one and go sit outside and crack that bad boy as you feel the ocean spray on your face.
Image: Supplied